Our Story
Derks Formals and Menswear was founded in 1939 in Čakovec, Croatia by Stephen Derk. In 1946, Stephen and his family immigrated to Canada and began offering Western Canadian men choices for their clothing needs. Since that time, Derks has become an icon in the formalwear industry and one of Western Canada's wholesale and retail success stories. Much of that success has been based on building relationships with staff, suppliers, the community, and most importantly, clients.
One of the goals at Derks is to "make our company a part of our clients' lives from the time of their grade nine and grade 12 graduations...to their friends, their own and their children's and grandchildren's wedding celebrations." "Listening and paying attention to the needs of our customers are key factors in the building of long-lasting relationships and is why we have developed a consultative approach to sales," explains President and owner, Darrell Derk. The Derks team works with their clients to better understand each individual's style, needs and the types of clothing that best suit their individual lifestyle.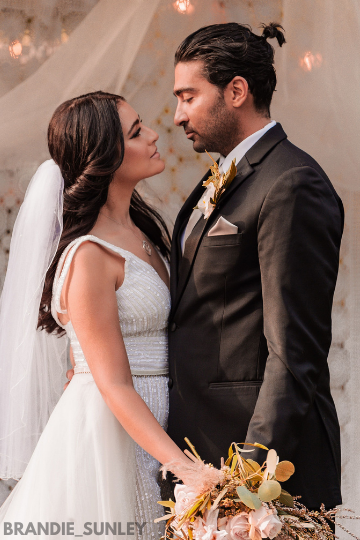 Full Try On Selection in:
Flagship Store, Corporate Office and Warehouse
123 Cree Road
Sherwood Park, AB
T8A3X9
---
Monday, Tuesday, Friday
10:00 am – 6:00 pm
Wednesday, Thursday
10:00 am – 8:00 pm
Saturday
10:00 am – 5:00 pm
Sunday
12:00 pm – 5:00 pm
Please note Corporate Office working hours is Monday to Friday 8:30-17:00
---
10120 151 St NW,
Edmonton, AB T5P-1T4
Hours:
Mon-Tue-Fri:
10:00AM–6:00PM
---
Wed-Thu:
11:00AM-8:00PM
---
Sat:
10:00AM–5:00PM
---
Sun:
12:00AM–5:00PM
3419 12 St NE #9,
Calgary, AB T2H 0L3
Hours:
Sun-Mon:
Closed
---
Tue:
10:00AM–8:00PM
---
Wed-Fri:
10:00AM–6:00PM
---
Sat:
10:00AM–5:00PM
Wholesale Agents
We have authorized agents located all across Western and Central Canada and we are actively seeking new representatives.If you are interested in becoming a Derks Wholesale Agent, contact us at 1-800-565-6664 for more information. We do accept home-based business operations!
Dell Rossi | Tel: (403) 526 – 2544 | Address: 649 3 St SE, Medicine Hat, AB

Gunns Menswear | Tel: (780) 753 – 2012 | Address: 5139 50 St, Provost, AB

MacCleaners | Tel: (403) 845 – 3900 | Address: 5109 49 St, Rocky Mnt House, AB

Maria's Bridal & Formals | Tel: (780) 706 – 7092 | Address: 5115 49 St, Whitecourt, AB
Armitage Menswear | Tel: (604) 485 – 9493 | Address: 7100 Alberni St, Powell River BC

Kootenay Tailors Shop | Tel: (250) 426 – 2933 | Address: 406A Cranbrook St, Cranbrook, BC

Regency Menswear | Tel: (604) 467 – 1533 | Address: 22550 Dewdney Trunk Rd, MR, BC
Manitoba, Northwest Territories, Saskatchewan, Yukon
Davids Distinctive | Tel: (306) 665 – 5500 | Address: 167B 2 Ave S, Saskatoon, SK

Men's World | Tel: (867) 667 – 2817 | Address: 38F Lewes Blvd, Whitehorse, YT

Pringles Menswear | Tel:(204) 534 – 6280 | Address: 364 South Railway St, BSV, MB